–– Photograph taken in April 2000 ––
http://back.to/moses



As a legal scientist, he discovered the
3D structure of the Ten Commandments
in 1983, and succeeded in reconstructing
the famous two stone Tablets of the Law
of the Torah of Moses from the Sinai,
complete and precise to the millimeter.
---
Mosaical Metrology · 3D Decalogue · 2D Alphabet · Kabbalah · Pyramids · Israelite Dynasty · Philosophy · Musical Theory · Metzler Formula · Mosaical Religions
---
This website is designed to be viewed at screen resolutions of 640 x 480 or 800 x 600 pixels.
102 Ed Metzler


separated by twelve intervening letters. Maybe
these remote letters were close to each other
originally in a two-dimensional pattern, which
was destroyed, later on, by the one-dimensional
alphabetical order?12)





B. The Two-Dimensional Arrangement of
the Alphabetical Order on a
Didactic Table



§ 6. After its invention the original alphabet
had to be taught in order to survive. The teacher,
then as now, faced the same practical problem of

末末末末末末末末



12) Wondering why the letters Tet and Taw, in spite
of their obvious similarity, are numbers 9 and 22 in the
alphabetical order, and likewise why He and Chet are numbers
5 and 8, is the decisive question answered below in the diagram
on page

14. A comparable problem is the three-dimensional
structure of the Ten Commandments, which was destroyed
by the one-dimensional copy of the biblical text, cf. Ed Metzler,
Ten Commandments (N. 3) Notes

23 and

52. Since there are
seventy more chemical elements than alphabetical letters, the
two-dimensional structure of the alphabetical order was less
easily perceptible than the periodic system of chemical elements, because there could not possibly be any periodicity of this kind
in the alphabet due to the much smaller number of letters.
– 10 –



Illustration concerning Dr. Ed Metzler's Fayoum Exodus Route.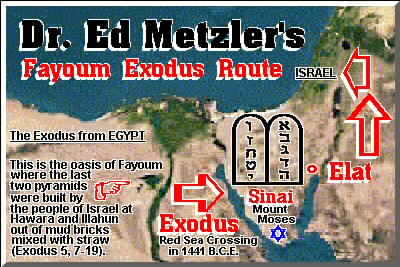 PLAY Ha-Tikwah (The Hope), Israel's National Anthem

---
Web News MP3 Pictures
Try Ixquick Metasearch!
The world's most powerful metasearch engine
---
© All rights reserved - Alle Rechte vorbehalten
by Dr. Ewald (Ed) Metzler-Moziani.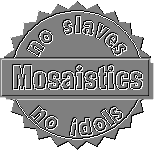 You are visitor no.
learning meditation
on this website.





Hosted by