–– Photograph taken in April 2000 ––
http://back.to/moses



As a legal scientist, he discovered the
3D structure of the Ten Commandments
in 1983, and succeeded in reconstructing
the famous two stone Tablets of the Law
of the Torah of Moses from the Sinai,
complete and precise to the millimeter.
---
Mosaical Metrology · 3D Decalogue · 2D Alphabet · Kabbalah · Pyramids · Israelite Dynasty · Philosophy · Musical Theory · Metzler Formula · Mosaical Religions
---
This website is designed to be viewed at screen resolutions of 640 x 480 or 800 x 600 pixels.








Opposite Page





PREPUBLICATION OF THE TEXT
OF THE RECONSTRUCTED INSCRIPTION
ON THE TWO STONE TABLETS OF
THE CONTRACT HEWN AND WRITTEN
BY MOSHEH



§ 1. Conceiving the writing course of the
Torah of the alphabet from the Sinai for the
ancient Israelite republic was a preliminary con-
dition for recording the law of the Torah of
Mosheh from the Sinai, especially for reading
and writing the text of the inscription on the
two stone tablets of the contract hewn and
written by Mosheh, and for reporting the decisions
(Mishpatim) of the courts of justice organized by
Mosheh. After liberating the Hebrew slaves from
Egypt he was the first supreme judge (Shofet)
and commander-in-chief suffering under a heavy
load of work (Exodus 18, 13–18). In order to
cope with it Mosheh established a system of
inferior courts, parallel to the military command
– 107 –



Illustration concerning Dr. Ed Metzler's Fayoum Exodus Route.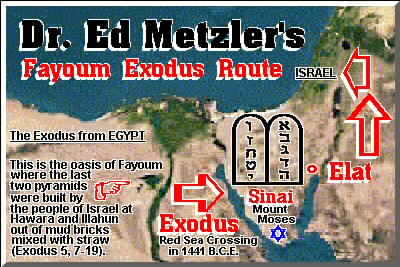 PLAY Ha-Tikwah (The Hope), Israel's National Anthem

---
Web News MP3 Pictures
Try Ixquick Metasearch!
The world's most powerful metasearch engine
---
© All rights reserved - Alle Rechte vorbehalten
by Dr. Ewald (Ed) Metzler-Moziani.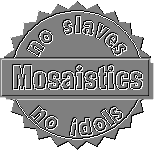 You are visitor no.
learning meditation
on this website.





Hosted by