–– Photograph taken in April 2000 ––
http://back.to/moses



As a legal scientist, he discovered the
3D structure of the Ten Commandments
in 1983, and succeeded in reconstructing
the famous two stone Tablets of the Law
of the Torah of Moses from the Sinai,
complete and precise to the millimeter.
---
Mosaical Metrology · 3D Decalogue · 2D Alphabet · Kabbalah · Pyramids · Israelite Dynasty · Philosophy · Musical Theory · Metzler Formula · Mosaical Religions
---
This website is designed to be viewed at screen resolutions of 640 x 480 or 800 x 600 pixels.
74 Ed Metzler


as the "Ten Commandments", actually were a
graphic concept referring to the 10 lines written
in alternating directions "like a bull ploughs",
called boustrophedon in Greek.22) Now I felt
that I was on the right track!





C. The Three-Dimensional Distribution
of the Ten Lines on the Two
Tablets of the Law



§ 9. Folding the 10 lines (Devarim) of
31 letters, plus 9 turning-letters in between,
lengthwise and breadthwise in the middle yields

末末末末末末末末



22) The original meaning of Davar, which is "to drive
animals, such as a ploughing bull", is still present in the words
Darban "goad", Dover "pasture", Midbar "drift for cattle", and
Devorah "bee or driven animal in a herd or hive". The comparison with the ploughing bull being driven from one end of the field
to the other, where he has to turn around and come back on
the second line or drift (Davar), is extended by using the word
Charash "ploughing" also for writing, cf. TORAH OF THE
ALPHABET (N. 1) pp. 57 and 101. In the Sefer Yetzirah the
10 written lines (Devarim) on the Tablets of the Law were
renamed Sefirot (from Sefer "book" and Sofer "scribe") after
Davar had come to mean the spoken word. The meaning
of the 10 Sefirot was obscured again by medieval Kabbalah.
– 14 –



Illustration concerning Dr. Ed Metzler's Fayoum Exodus Route.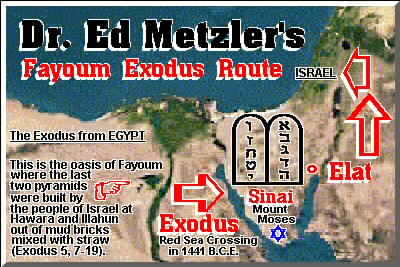 PLAY Ha-Tikwah (The Hope), Israel's National Anthem

---
Web News MP3 Pictures
Try Ixquick Metasearch!
The world's most powerful metasearch engine
---
© All rights reserved - Alle Rechte vorbehalten
by Dr. Ewald (Ed) Metzler-Moziani.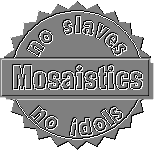 You are visitor no.
learning meditation
on this website.





Hosted by