–– Photograph taken in April 2000 ––
http://back.to/moses



As a legal scientist, he discovered the
3D structure of the Ten Commandments
in 1983, and succeeded in reconstructing
the famous two stone Tablets of the Law
of the Torah of Moses from the Sinai,
complete and precise to the millimeter.
---
Mosaical Metrology · 3D Decalogue · 2D Alphabet · Kabbalah · Pyramids · Israelite Dynasty · Philosophy · Musical Theory · Metzler Formula · Mosaical Religions
---
This website is designed to be viewed at screen resolutions of 640 x 480 or 800 x 600 pixels.
Opposite Page


SECOND WEEKDAY
Third Lesson



The third letter of the second schoolday
is obtained from the preceding one by erasing
the vertical line of the letter Wau, and cutting off
the quarter-circle at its top with a horizontal
stroke. The quarter-circle now represents an erect
male sexual organ (Zayin), and the stroke cutting
it off at its top indicates the circumcision of its
foreskin ('Orlah). Here, too, the word chosen as
an example for its incipient letter, a voiced "s",
fits the cultural background typical of the people
of Israel, which is based upon their very own law
of the Torah, and hence distinguishes them from
other peoples (Goyim). For persuant to the
ordinance of the passover participation in the
festivities of Pessach, and adoption into the people
of Israel as a naturalized member with equal
rights like a native citizen is conditional upon the
circumcision of the foreskin (Exodus 12, 43–51).
The word Zayin has retained ist original meaning
in vulgar Hebrew. It has the same root as Zanah
"to whore", and Zanav "the tail" (Job 40, 17).
– 87 –



Illustration concerning Dr. Ed Metzler's Fayoum Exodus Route.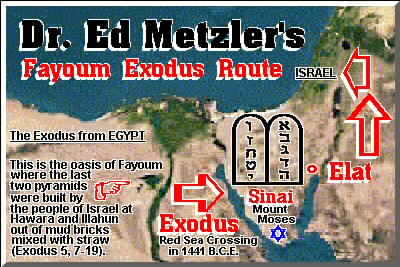 PLAY Ha-Tikwah (The Hope), Israel's National Anthem

---
Web News MP3 Pictures
Try Ixquick Metasearch!
The world's most powerful metasearch engine
---
© All rights reserved - Alle Rechte vorbehalten
by Dr. Ewald (Ed) Metzler-Moziani.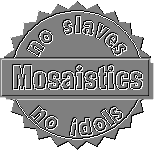 You are visitor no.
learning meditation
on this website.





Hosted by