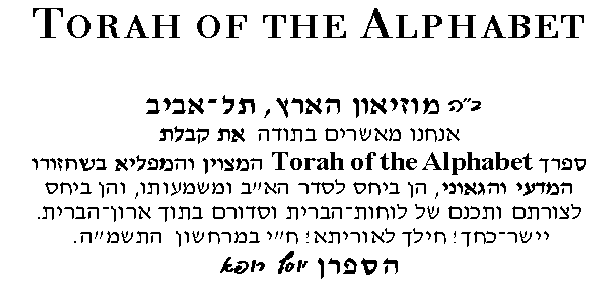 Moziani, Eliyahu, (Dr. Ed Metzler), Torah of the Alphabet, Reconstruction of the 2 Tablets of Moses in the Original Alphabet, English 1984
". . . excellent and like a miracle in its scientific reconstruction of genius, whether with respect to the order of the alphabet and its meaning, or with respect to form and contents of the Tablets of the Law as well as their arrangement within the Ark of the Covenant."

Yosef Rofe', Ha-Aretz Museum, Tel Aviv (1984)
Reprinted from Archives for Mosaical Metrology and Mosaistics (AMMM) vol. 2, no. 4 (1997) p. 30
by courtesy of BAALSCHEM PRESS Verlag,
Bahnhofstr. 19, D-35745 Herborn 1,
GERMANY.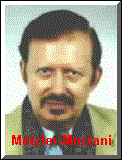 ---
Mosaical Metrology · 3D Decalogue · 2D Alphabet · Kabbalah · Pyramid Builders · Israelite Dynasty · Western Philosophy ·
Musical Theory · Metzler Formula · Mosaical Religions
---
C o n t e n t s :
You are visitor no.
learning meditation
on this website.


© All rights reserved - Alle Rechte vorbehalten
by Dr. Ewald (Ed) Metzler-Moziani.

---
Place this link on your page:




... just save this GIF (only 2.1 KB), and copy and paste this HTML!


<!-- BEGIN MOSAISTICS FRAGMENT -->
<A HREF="https://moziani.tripod.com/home/"><IMG SRC="mo_small.gif" HEIGHT=31 WIDTH=88 BORDER=1 ALT="Mosaistics"></A>
<!-- END MOSAISTICS FRAGMENT -->

or try one of the following:






---
---
This page hosted by

Get your own FREE Home Page
---