–– Photograph taken in April 2000 ––
http://back.to/moses



As a legal scientist, he discovered the
3D structure of the Ten Commandments
in 1983, and succeeded in reconstructing
the famous two stone Tablets of the Law
of the Torah of Moses from the Sinai,
complete and precise to the millimeter.
---
Mosaical Metrology · 3D Decalogue · 2D Alphabet · Kabbalah · Pyramids · Israelite Dynasty · Philosophy · Musical Theory · Metzler Formula · Mosaical Religions
---
This website is designed to be viewed at screen resolutions of 640 x 480 or 800 x 600 pixels.
Ten Commandments 83



of 6.0 grams found in Israel with Beka or B
written on it in ancient Hebrew script, of which
there were 6000 to a Kikar – as the weight
of a tablet was called –, confirms the system of
Mosaical metrology, and the correctness of my
reconstruction of the tablets.41)





E. Post-Mosaical Interpolations and
Double Interpretation of the
Ten Commandments



§ 15. Interpolation research of the Ten
Commandments can always be checked by the
geometry of the Tablets of the Law, which

––––––––––––––––



its height of 5 cubits describe the shape of the vessel, but its
cubic content. The shape of the cylinder, which had a diameter
of 426 cm, and was 312 cm or almost 7 cubits high, is determined
by its circumference and capacity. Both data are given in the
Bible converting Bats into cubic cubits, so that the measurements
of the tank may be calculated in cubits (ba-Ammah). Exact know-
ledge about the ratio of the circumference of a circle to its diameter
is implicit in the choice of measurements for the Brazen Sea.
41) If the winged-lion (cherub) weight-stone of 4780 grams found near Taanach, now in the Dagon Grain Museum in Haifa,
is 400 Shekel (Genesis 23, 16), one Beka or half-Shekel is
– 23 –


Illustration concerning Dr. Ed Metzler's Fayoum Exodus Route.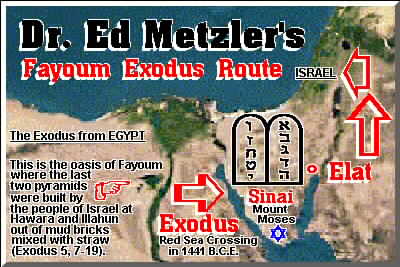 PLAY Ha-Tikwah (The Hope), Israel's National Anthem

---
Web News MP3 Pictures
Try Ixquick Metasearch!
The world's most powerful metasearch engine
---
© All rights reserved - Alle Rechte vorbehalten
by Dr. Ewald (Ed) Metzler-Moziani.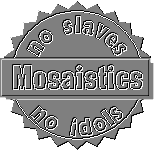 You are visitor no.
learning meditation
on this website.





Hosted by