–– Photograph taken in April 2000 ––
http://back.to/moses



As a legal scientist, he discovered the
3D structure of the Ten Commandments
in 1983, and succeeded in reconstructing
the famous two stone Tablets of the Law
of the Torah of Moses from the Sinai,
complete and precise to the millimeter.
---
Mosaical Metrology · 3D Decalogue · 2D Alphabet · Kabbalah · Pyramids · Israelite Dynasty · Philosophy · Musical Theory · Metzler Formula · Mosaical Religions
---
This website is designed to be viewed at screen resolutions of 640 x 480 or 800 x 600 pixels.
64 Ed Metzler


to discovering the three-dimensional structure of
the Ten Commandments. Three days later I knew
precisely what the two stone tablets hewn and
written by Moses in the Sinai in 1441 B. C. E.
looked like. I published my discovery on Simchat
Torah of 1983 in the first German edition of
my book entitled "TORAH OF THE ALPHABET,
Reconstruction of the 2 Tablets of Moses in the
Original Alphabet", which I wrote under the
pen-name ELIYAHU MOZIANI.1)
§ 2. Reconstructing the Mosaical Tablets of
the Law – just like the twelve tablets of ancient
Roman Law – was a challenge to the science
of law, especially to comparative legal history.2)

––––––––––––––––



1) Eliyahu Moziani, TORAH OF THE ALPHABET, Recon- struction of the 2 Tablets of Moses in the Original Alphabet,
translated from the 2nd German edition (1984) by the author,
2nd English ed. (1985) ISBN 3-924448-02-7 (hardcover), pub-
lished by Baalschem Press, and selling for US-Dollars 12.95
(hereinafter cited as TORAH OF THE ALPHABET). – Earlier
in 1983, from mid April to mid May, I had discovered the
two-dimensional structure of the alphabetical order, its didactic
system (hence the title TORAH "teaching"), and its Israelite
origin, so that there was sufficient evidence for suspecting
a connection between the alphabet and the Ten Commandments.
2) Unlike the Ten Commandments, an estimated two thirds of the text of the twelve tablets (Lex Duodecim Tabularum) are
– 4 –


Illustration concerning Dr. Ed Metzler's Fayoum Exodus Route.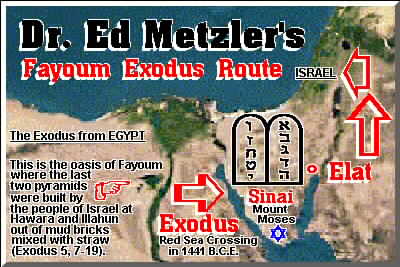 PLAY Ha-Tikwah (The Hope), Israel's National Anthem

---
Web News MP3 Pictures
Try Ixquick Metasearch!
The world's most powerful metasearch engine
---
© All rights reserved - Alle Rechte vorbehalten
by Dr. Ewald (Ed) Metzler-Moziani.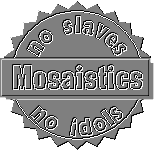 You are visitor no.
learning meditation
on this website.





Hosted by