–– Photograph taken in April 2000 ––
http://back.to/moses



As a legal scientist, he discovered the
3D structure of the Ten Commandments
in 1983, and succeeded in reconstructing
the famous two stone Tablets of the Law
of the Torah of Moses from the Sinai,
complete and precise to the millimeter.
---
Mosaical Metrology · 3D Decalogue · 2D Alphabet · Kabbalah · Pyramids · Israelite Dynasty · Philosophy · Musical Theory · Metzler Formula · Mosaical Religions
---
This website is designed to be viewed at screen resolutions of 640 x 480 or 800 x 600 pixels.






CHAPTER II

Discovering the Three-Dimensional Structure of
the Ten Commandments*

by Ed Metzler



§ 1. Leisure may be conducive to creativeness,
leading to discoveries while playing. One lazy
afternoon in mid July of 1983, instead of solving
crossword puzzles, I decided to count the number
of letters from the initial Alef in the Hebrew text
of the Ten Commandments to the first occurrence
of the letter Bet. What I found was the key

末末末末末末末末



*Dedicated to my dear friends Dr. and Mrs. Charles O. Galvin, Centennial Professor at the School of Law of Vanderbilt University,
formerly Dean of the School of Law of Southern Methodist
University in Dallas, Texas, where the author earned his degree of
Master of Comparative Law in 1965 as recipient of a Fulbright
scholarship, and of the Robert G. Storey, Jr., Memorial Fellowship
of the Southwestern Legal Foundation.

– 3 –


Illustration concerning Dr. Ed Metzler's Fayoum Exodus Route.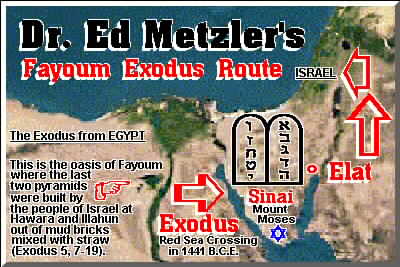 PLAY Ha-Tikwah (The Hope), Israel's National Anthem

---
Web News MP3 Pictures
Try Ixquick Metasearch!
The world's most powerful metasearch engine
---
© All rights reserved - Alle Rechte vorbehalten
by Dr. Ewald (Ed) Metzler-Moziani.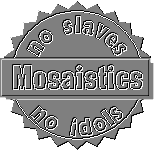 You are visitor no.
learning meditation
on this website.





Hosted by