–– Photograph taken in April 2000 ––
http://back.to/moses



As a legal scientist, he discovered the
3D structure of the Ten Commandments
in 1983, and succeeded in reconstructing
the famous two stone Tablets of the Law
of the Torah of Moses from the Sinai,
complete and precise to the millimeter.
---
Mosaical Metrology · 3D Decalogue · 2D Alphabet · Kabbalah · Pyramids · Israelite Dynasty · Philosophy · Musical Theory · Metzler Formula · Mosaical Religions
---
This website is designed to be viewed at screen resolutions of 640 x 480 or 800 x 600 pixels.
Opposite Page


FIRST WEEKDAY
Third Lesson



The third letter of the alphabet is also
derived from the letter 'Alef by two additional
strokes extending the ends of the lower semicircle
somewhat on both sides in straight lines. The new
letter thus formed is open below, hence, contrary
to Bet "house" the horizontal line of which is
missing, it does not stand directly on the ground,
and may, therefore, be taken either as a Gag
"flat roof" with the railing prescribed by the
law of the Torah (Deuteronomy 22, 8) or as
the hump of a Gamal "camel" with a saddle
on it. Already Israel's wife Rachel is reported
to have been sitting on such a camel's saddle
(Kar ha-Gamal), while she was hiding under it
the images that she had taken away from her
father Laban (Genesis 31, 34). In Jewish-Aramaic
script part of the former railing or saddle is
still rising above the roof or the hump of the
camel, just as the Jewish-Aramaic letter Bet
has preserved part of the railing on its roof.
– 95 –



Illustration concerning Dr. Ed Metzler's Fayoum Exodus Route.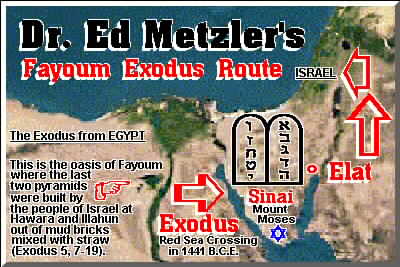 PLAY Ha-Tikwah (The Hope), Israel's National Anthem

---
Web News MP3 Pictures
Try Ixquick Metasearch!
The world's most powerful metasearch engine
---
© All rights reserved - Alle Rechte vorbehalten
by Dr. Ewald (Ed) Metzler-Moziani.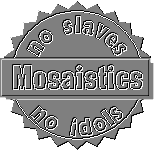 You are visitor no.
learning meditation
on this website.





Hosted by