–– Photograph taken in April 2000 ––
http://back.to/moses



As a legal scientist, he discovered the
3D structure of the Ten Commandments
in 1983, and succeeded in reconstructing
the famous two stone Tablets of the Law
of the Torah of Moses from the Sinai,
complete and precise to the millimeter.
---
Mosaical Metrology · 3D Decalogue · 2D Alphabet · Kabbalah · Pyramids · Israelite Dynasty · Philosophy · Musical Theory · Metzler Formula · Mosaical Religions
---
This website is designed to be viewed at screen resolutions of 640 x 480 or 800 x 600 pixels.
Opposite Page


FIRST WEEKDAY
Fourth Lesson



The last letter of the first schoolday results
from the preceding one by closing it at the bottom
with a horizontal line which protrudes a little
beyond the left and right – like that of the
letter Bet. This is a door (Dalet) with two
door-posts (Mezuzot) as well as a threshold,
and a lintel (Mashkof) in the front view of
a house, on the flat roof of which again the
railing (Ma'akeh) prescribed by the law of the
Torah is to be seen. During the exodus from
Egypt the door-posts, and lintels were painted
with the blood of the passover lamb, because
the killer passed over (Passach) those doors,
and did not come into the houses with this
sign, but else there was not a house in Egypt
where there was not one dead (Exodus 12,
21–23). For this reason the preceding letter
in Hebrew is called Gimel "he has retaliated,
and spared us", – the keeper of the doors of
Israel, as it is written on the Mezuzot even today.
– 93 –



Illustration concerning Dr. Ed Metzler's Fayoum Exodus Route.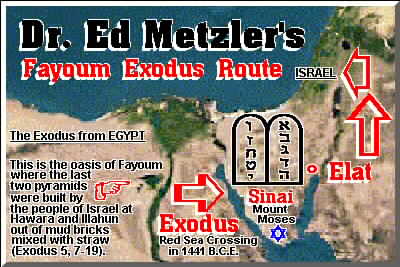 PLAY Ha-Tikwah (The Hope), Israel's National Anthem

---
Web News MP3 Pictures
Try Ixquick Metasearch!
The world's most powerful metasearch engine
---
© All rights reserved - Alle Rechte vorbehalten
by Dr. Ewald (Ed) Metzler-Moziani.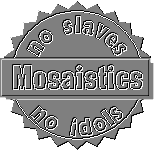 You are visitor no.
learning meditation
on this website.





Hosted by