–– Photograph taken in April 2000 ––
http://back.to/moses



As a legal scientist, he discovered the
3D structure of the Ten Commandments
in 1983, and succeeded in reconstructing
the famous two stone Tablets of the Law
of the Torah of Moses from the Sinai,
complete and precise to the millimeter.
---
Mosaical Metrology · 3D Decalogue · 2D Alphabet · Kabbalah · Pyramids · Israelite Dynasty · Philosophy · Musical Theory · Metzler Formula · Mosaical Religions
---
This website is designed to be viewed at screen resolutions of 640 x 480 or 800 x 600 pixels.
78 Ed Metzler


at two to five centimeters, no less or they would
break too easily, no more or they would be
unnecessarily heavy for transportation.30) So if
the tablets were 4 cm thick, they were 60 cm
high, and 40 cm wide.





D. Checking the Correctness of the
Reconstruction of the Two
Tablets of Moses



§ 12. Empirical and mathematical proof
is readily available for checking the correctness
of the reconstruction of the two tablets of

末末末末末末末末



30) This estimate was submitted already more than fifty years ago by Kurt Galling (N. 6) at 899, who also guessed
correctly that the area of the stone tablets was "hardly more
than half a square meter", while it actually was 0.30 m2.
Each tablet was 67.5 cm by 45 cm and 4.5 cm thick if every
letter required an area of 4.5 cm by 4.5 cm, see TORAH OF
THE ALPHABET (N. 1) p. 31. By fitting the tablets into the ark
one may conclude that each tablet was one cubit by 1.5 and
0.1 cubit thick (Ibid. p. 51). A cubit is the space between the
elbow and the tip of the middle finger, and differs a little
from person to person, so that cubits of different lengths are
known in history and archaeology. The Mosaical cubit is the
cube root of 4 Bat, and measures 44.63 cm (cf. Note 33 infra).
– 18 –


Illustration concerning Dr. Ed Metzler's Fayoum Exodus Route.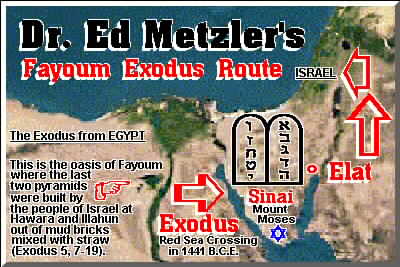 PLAY Ha-Tikwah (The Hope), Israel's National Anthem

---
Web News MP3 Pictures
Try Ixquick Metasearch!
The world's most powerful metasearch engine
---
© All rights reserved - Alle Rechte vorbehalten
by Dr. Ewald (Ed) Metzler-Moziani.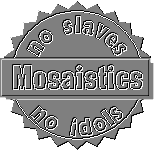 You are visitor no.
learning meditation
on this website.





Hosted by