–– Photograph taken in April 2000 ––
http://back.to/moses



As a legal scientist, he discovered the
3D structure of the Ten Commandments
in 1983, and succeeded in reconstructing
the famous two stone Tablets of the Law
of the Torah of Moses from the Sinai,
complete and precise to the millimeter.
---
Mosaical Metrology · 3D Decalogue · 2D Alphabet · Kabbalah · Pyramids · Israelite Dynasty · Philosophy · Musical Theory · Metzler Formula · Mosaical Religions
---
This website is designed to be viewed at screen resolutions of 640 x 480 or 800 x 600 pixels.
Opposite Page


FIFTH WEEKDAY
Second Lesson



The second letter of the fifth schoolday
consists of two semicircles, one open at its bottom
and the other open at its top, forming a crest and
an adjoining trough at its left side. The original
name of the letter was Nachash "snake". It was
renamed Nun after Yehoshua' bin-Nun, who suc-
ceeded his teacher Mosheh as the second supreme
judge and commander-in-chief of the ancient
Israelite republic. Inferior in rank Nun was placed
at the top of the second column of the Torah of
the 'Alef-Bet right behind the initial M of the
teacher (Moreh) having one crest more than his
student. Phonetically this order also puts the two
nasal sounds next to each other. The underlying
principle of the alphabetic order of the writing-
course is didactic (Torah), as already suspected
by Bauer and Leander (loc. cit.) at p. 68. In
angular script the semicircles may again be re-
placed by corresponding right angles. In the Latin
ABC the letters M and N have been well preserved.
– 65 –



Illustration concerning Dr. Ed Metzler's Fayoum Exodus Route.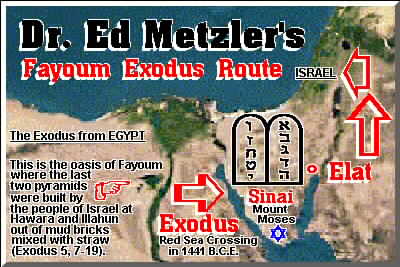 PLAY Ha-Tikwah (The Hope), Israel's National Anthem

---
Web News MP3 Pictures
Try Ixquick Metasearch!
The world's most powerful metasearch engine
---
© All rights reserved - Alle Rechte vorbehalten
by Dr. Ewald (Ed) Metzler-Moziani.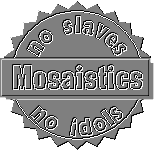 You are visitor no.
learning meditation
on this website.





Hosted by