–– Photograph taken in April 2000 ––
http://back.to/moses



As a legal scientist, he discovered the
3D structure of the Ten Commandments
in 1983, and succeeded in reconstructing
the famous two stone Tablets of the Law
of the Torah of Moses from the Sinai,
complete and precise to the millimeter.
---
Mosaical Metrology · 3D Decalogue · 2D Alphabet · Kabbalah · Pyramids · Israelite Dynasty · Philosophy · Musical Theory · Metzler Formula · Mosaical Religions
---
This website is designed to be viewed at screen resolutions of 640 x 480 or 800 x 600 pixels.
TORAH OF THE ALPHABET
Repetition



The stone tablets weighed about 36 kilograms
each, and became the prototypes of weights and
measurements (Kikar, Greek "talent"). They were
sudivided into 150 cubic letter-units (p. 101) of
some 240 grams each, which in turn were sub-
divided into 20 Shekel (12 g), 30 Pim (8 g) or
40 Beka' (6 g). Two and a half of the 240-gram
stones ('Even) made up one portion (Manah) of
600 grams or 0.22 liters in volume, if divided by
the specific gravity of granite (around 2.7). Thus
10 Manah fill an 'Omer, 60 a Kikar, and 100 an
'Efah, all of which has been borne out by
archaeological finds already.*
末末末末末末末末


*If a Beka' "drachma" equals 6 grams, one cubit ('Ammah)
measures

44.628863 cm. This is the cube root of 6000 Beka'
= 36 000 grams divided by 2.7 (granite) and by 0.15 (cubic cubits
of one stone tablet).



– 50 –



Illustration concerning Dr. Ed Metzler's Fayoum Exodus Route.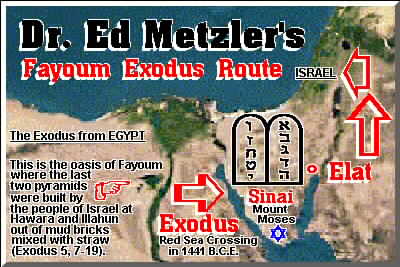 PLAY Ha-Tikwah (The Hope), Israel's National Anthem

---
Web News MP3 Pictures
Try Ixquick Metasearch!
The world's most powerful metasearch engine
---
© All rights reserved - Alle Rechte vorbehalten
by Dr. Ewald (Ed) Metzler-Moziani.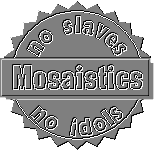 You are visitor no.
learning meditation
on this website.





Hosted by