–– Photograph taken in April 2000 ––
http://back.to/moses



As a legal scientist, he discovered the
3D structure of the Ten Commandments
in 1983, and succeeded in reconstructing
the famous two stone Tablets of the Law
of the Torah of Moses from the Sinai,
complete and precise to the millimeter.
---
Mosaical Metrology · 3D Decalogue · 2D Alphabet · Kabbalah · Pyramids · Israelite Dynasty · Philosophy · Musical Theory · Metzler Formula · Mosaical Religions
---
This website is designed to be viewed at screen resolutions of 640 x 480 or 800 x 600 pixels.
Opposite Page


SECOND WEEK
Fifth Schoolday



The upper two quaternities or four-letter
blocks stand for education (Talmud) and culture
(Torah) continuing the chronological order of
pictographic symbolism. The upper left square
block of the Torah of the alphabet represents
tradition (Massorah) and reception (Kabbalah) of
teaching (Torah) from the teacher (Moreh) to
the student (Talmid), – giving and taking from
generation to generation: Mosheh conceived the
Torah from the Sinai, and gave it to Yehoshua',
Yehoshua' to the elders, the elders to the prophets,
and the prophets gave it to the men of the great
synagogue (Avot 1, 1). Yehoshua' already ac-
companied his teacher Mosheh to mount Sinai
(Exodus 24, 13), and later on served him in the
tent, in which the box with the two stone tablets
of the contract was kept (Exodus 33, 11). While
the teacher M for Mosheh is watching with his
eye ('Ayin) the student N for Nun (named after
Yehoshua' bin-Nun) is reading aloud (Sefatayim).
– 43 –



Illustration concerning Dr. Ed Metzler's Fayoum Exodus Route.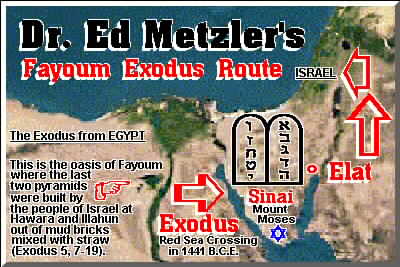 PLAY Ha-Tikwah (The Hope), Israel's National Anthem

---
Web News MP3 Pictures
Try Ixquick Metasearch!
The world's most powerful metasearch engine
---
© All rights reserved - Alle Rechte vorbehalten
by Dr. Ewald (Ed) Metzler-Moziani.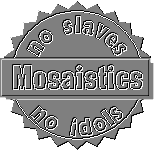 You are visitor no.
learning meditation
on this website.





Hosted by