–– Photograph taken in April 2000 ––
http://back.to/moses



As a legal scientist, he discovered the
3D structure of the Ten Commandments
in 1983, and succeeded in reconstructing
the famous two stone Tablets of the Law
of the Torah of Moses from the Sinai,
complete and precise to the millimeter.
---
Mosaical Metrology · 3D Decalogue · 2D Alphabet · Kabbalah · Pyramids · Israelite Dynasty · Philosophy · Musical Theory · Metzler Formula · Mosaical Religions
---
This website is designed to be viewed at screen resolutions of 640 x 480 or 800 x 600 pixels.
Ten Commandments 91

APPENDIX
Phonetic and Graphic

Changes
The mere text, i. e. without any
(beli Mah) post-Mosaical inter-
polations, of the Ten Command-
ments according to the books of
Exodus and Deuteronomy dif-
fers in only four letters, namely
numbers 17 and 18 of lines
(Devarim) 8 and 10. The four
divergent letters are the topmost
in the upper left-hand corner
on the front of the second tab-
let, where they must have be-
comeblurred and partially il-
legible. When this old manuscript
was found and read in 622 B.C.E.
(2. Kings 22, 8), the scribe of
Deuteronomy could easily mis-
take Tzadi and Kaf for Shin and
Mem as well as Kof and Resh
for Waw and Alef. After Tzadi
stopped being pronounced like
the English "th", the Exodus
version adjusted to the sound
change and spelled Zakhor with
Zayin, while the more conserva-
tive spelling with Tzadi persisted
in other manuscripts in analogy
to the inconsistent orthography
of Zahav "gold" and Tzahov
"golden", cf. TORAH OF THE
ALPHABET (N. 1) p. 73. As
the number of letters is the same
in both versions, their differences
do not interfere with the three-
dimensional structure of the Ten
Commandments, and may be left
open, when reconstructing the
two stone Tablets of the Law,
hewn and written by Moses in
10 lines, Devarim or Sefirot of
32 letters (Ketivot/Netivot) each.
– 31 –


Illustration concerning Dr. Ed Metzler's Fayoum Exodus Route.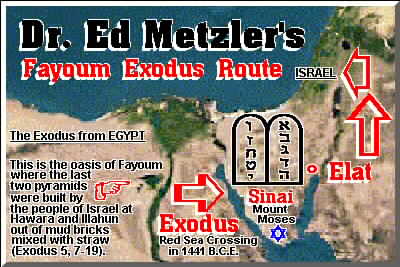 PLAY Ha-Tikwah (The Hope), Israel's National Anthem

---
Web News MP3 Pictures
Try Ixquick Metasearch!
The world's most powerful metasearch engine
---
© All rights reserved - Alle Rechte vorbehalten
by Dr. Ewald (Ed) Metzler-Moziani.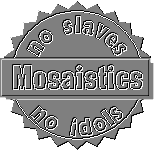 You are visitor no.
learning meditation
on this website.





Hosted by