–– Photograph taken in April 2000 ––
http://back.to/moses



As a legal scientist, he discovered the
3D structure of the Ten Commandments
in 1983, and succeeded in reconstructing
the famous two stone Tablets of the Law
of the Torah of Moses from the Sinai,
complete and precise to the millimeter.
---
Mosaical Metrology · 3D Decalogue · 2D Alphabet · Kabbalah · Pyramids · Israelite Dynasty · Philosophy · Musical Theory · Metzler Formula · Mosaical Religions
---
This website is designed to be viewed at screen resolutions of 640 x 480 or 800 x 600 pixels.
Opposite Page


SECOND WEEKDAY
Fourth Lesson



If the letter He' is closed at its top by a
horizontal line, as in the final lesson of the
previous day, it turns into a circumcision knife
(Chet) with a handle, which at the beginning of the
ancient Israelite republic was made out of stone
(Yehoshua' 5, 3). After the word Chet "circum-
cision knife" the circumcised man was named
"Chat"-an Damim "a bloody bridegroom" (Exodus
4, 25 and 26), because marriage (Chatunah) im-
plied circumcision of the husband (Genesis 34,
14–16). Since circumcision means naturalization
as a citizen of Israel (Exodus 12, 48), it is a legal
procedure performed by the courts of law already
under the judge Yehoshua' with the assistance of
the very same court officers (Shoterim) who were
in charge of writing documents (Shetarot), and
teaching the art of writing of the Torah of the
'Alef-Bet. From the closed shape of the letter Chet
one may gather phonetically that it demands a
more closed articulation than the letter He' with
more larynx obstruction in the expiratory stream.
– 85 –



Illustration concerning Dr. Ed Metzler's Fayoum Exodus Route.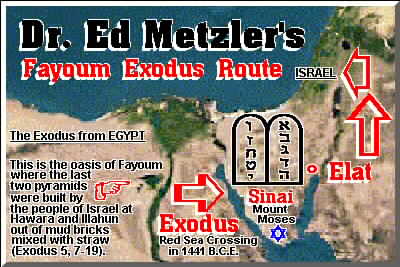 PLAY Ha-Tikwah (The Hope), Israel's National Anthem

---
Web News MP3 Pictures
Try Ixquick Metasearch!
The world's most powerful metasearch engine
---
© All rights reserved - Alle Rechte vorbehalten
by Dr. Ewald (Ed) Metzler-Moziani.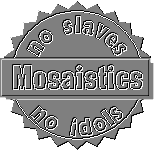 You are visitor no.
learning meditation
on this website.





Hosted by