–– Photograph taken in April 2000 ––
http://back.to/moses



As a legal scientist, he discovered the
3D structure of the Ten Commandments
in 1983, and succeeded in reconstructing
the famous two stone Tablets of the Law
of the Torah of Moses from the Sinai,
complete and precise to the millimeter.
---
Mosaical Metrology · 3D Decalogue · 2D Alphabet · Kabbalah · Pyramids · Israelite Dynasty · Philosophy · Musical Theory · Metzler Formula · Mosaical Religions
---
This website is designed to be viewed at screen resolutions of 640 x 480 or 800 x 600 pixels.
Opposite Page


FOURTH WEEKDAY
First Lesson



The first letter of the fourth schoolday
consists of a semicircle or right angle open at
its side, and represents an open mouth (Peh)
viewed from the side. This is made perfectly clear
by the name of the next letter, which is the
adjective Tzadi "lateral" that can be brought into
relation with the preceding noun. The letter Peh
stands for both the voiceless labial plosive and
the corresponding fricative consonant "f". Why
there is no special letter for it in the Mosaical
alphabet is due to the fact that it was conceived
for the Hebrew language, which unlike other
languages does not need this distiction. For
whether Peh is pronounced "p" or "f" in Hebrew
has no bearing on the meaning of a word, but
depends on its position. Thus Peh "mouth" is
pronounced Feh if it happens to be preceded by
the preposition be "in". In adapting the original
alphabet to other languages their particular needs
had to be met on the basis of phonetic analysis.
– 75 –



Illustration concerning Dr. Ed Metzler's Fayoum Exodus Route.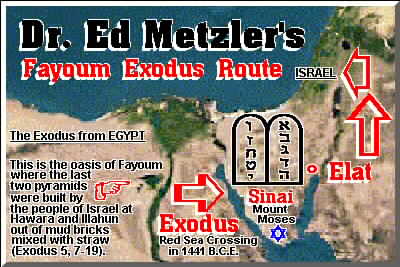 PLAY Ha-Tikwah (The Hope), Israel's National Anthem

---
Web News MP3 Pictures
Try Ixquick Metasearch!
The world's most powerful metasearch engine
---
© All rights reserved - Alle Rechte vorbehalten
by Dr. Ewald (Ed) Metzler-Moziani.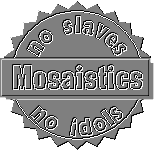 You are visitor no.
learning meditation
on this website.





Hosted by